Carnival Australia
Sustainable Executive Performance

Carnival Australia's executive team were running as fast as they could, and they knew it wasn't sustainable.

They knew they had to do something different, so they decided to upgrade their number one asset.

Their Mindset.

5 months later the improvement in our scientifically-backed measures of productivity and resilience were phenomenal.
AFEX
From Burnout to Blackbelt
"The Managing Director of AFEX undertook a 12 month Executive Coaching program to prevent burnout and build resilience. A year later his mindset shifted from 'how do I survive each day', to 'how do I show up as my best'..."
Nestle
Winning the Nestle World Cup
"I've been in the business now for 10 years and we've never won this award, market of the year… best sales growth, best profit growth and the best market share are the 3 key metrics. We absolutely smashed our targets."
MND & Me
Lifting Resilience of Carers
Carers of people dying from Motor Neuron Disease give everything, to the point where 50% severely struggle to move forward in life after their partner dies, with some even ending up in hospital or homeless.
South Sydney Rabbitohs
Breaking the 43 year premiership drought
"We are now understanding that Mind Training is as important, if not more important than other facets of what we're practicing, whether it be out on the field, in the gym. You know the mind is a very strong, powerful muscle."
Adelaide Crows
Lifting the Crows to Minor Premiers
"I think Mindset is just as important as the physical aspect of being an elite athlete."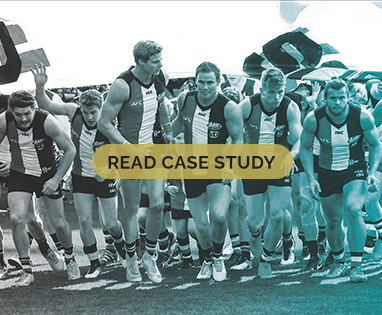 St Kilda
From Wooden Spoon to Equal 8th
"Footy clubs are really good at working on players' skill, endurance, and strength, but we certainly could get better at working on their minds, and having players understand how their minds work under pressure."
---
"The #1 competitive advantage in the future is your mindset"
get the news
---
---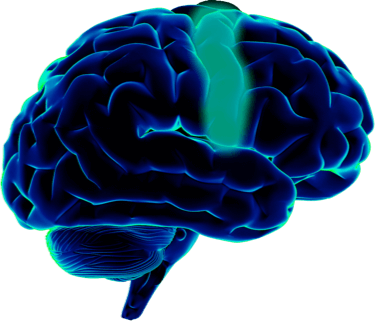 We are a Leadership Performance company.

What makes us unique is we upgrade your #1 asset - your mindset.

The mind is under more load than anytime in human history. We never leave the gym of the mind, it's what leaders are employed for, so why haven't we been training it?

Using the latest insights from neuroscience, we give you a suite of mindset tools and a cutting edge leadership development framework that drives elite performance in the very best.

From leadership excellence in global brands, to premiership winning sporting teams, to emergency services saving lives. We excel at helping you be at your best in the moments that matter.


3M

AFEX

Allianz

AMP Capital

Ashe Morgan

BBC

Carnival Australia

CFO Centre

Challenger Bank

Crossmark

Deutsche Bank
George Weston Foods

Hoyne

Henkel

International Grammar School

Jamesons Strata

Kindalin

Lendlease

Mainbrace

Mars

McCullough Robertson

MND Foundation
National Australia Bank

NBC Universal

Nestle

NSW Ambulance

Penske

Reserve Bank of Australia

Sheridan

South Sydney Rabbitohs

St Kilda

Sydney Trains

Universal Sony
MINDSET TRAINING PROGRAMS
6 session self leadership program to lift performance
Focused on driving real behaviour change
Latest Mind Tech and wearables to track performance
Suite of 40 mind tools backed by the latest in neuroscience
Mind tools pressure tested in elite sport
Track record of success in leading organisations
TEAM DYNAMICS TRAINING
Multi-session program
Team tools to master collaboration complexity
Create and hold optimal conflict for innovation to emerge
Overcome power dynamics that plague teams
Create trust needed for fast, adaptive teams
Build the glue that drives performance in elite teams
LEADERSHIP DEVELOPMENT TRAINING
3-6 month performance program
Mastering the internal dynamics of leadership
Removing the barriers and blindspots to elite leadership
Learning the ability to hold containers of optimal conflict for innovation
A range of different assessments to upgrade the operating system of the mind
Track record of significantly lifting performance in 8 weeks
DEEP DIVES
In-depth training on specific tools
Tailored modules to meet organisation needs
Immersive experiences that can be hold off-site
Drives deeper behaviour change in individuals and teams
Embeds cultural change within organisations
Backed by team-wide mind performance data and trends
MINDSET PROFILES
Making the mind visible
Assess the mind across 7 key areas of performance
Benchmarked against 6000 high performance individuals
Analyse trends across a team or organisation
Used in leading brands to drive performance
Used by elite athletes to win on the biggest stages
CONFERENCE PACKAGES
Tailored speaking and key notes
Training taster packages in tools for annual conference and off-sites
Highly experiential speaking and training content
SPEAKING
Our performance experts are available for key notes
We speak on a variety of areas around individual and team performance
INTENSIVES
3-5 day high gradient training
Intensive mind training experiences
Residential programs at our venue in QLD
High impact behaviour change work
Executive leadership teams or high end sports
---
DATA-DRIVEN
We use the latest in cortisol stress hormone testing, biofeedback technology, and unique mindset profiling to bring the mind to life, making the invisible visible.

Within 8 weeks we see measurable improvements in performance across individuals and teams in both leading corporate teams and elite sport.


---
LIFTING PERFORMANCE
We help the best win big, whatever your definition of success looks like.
From coming up with the biggest new ideas, to making excellent decisions under pressure, to relishing chaos, we unlock new areas of performance in your organisation.
The end result is your organisation thrives, you retain your best people, and you go from redlining under the pace of modern business to thriving in it!