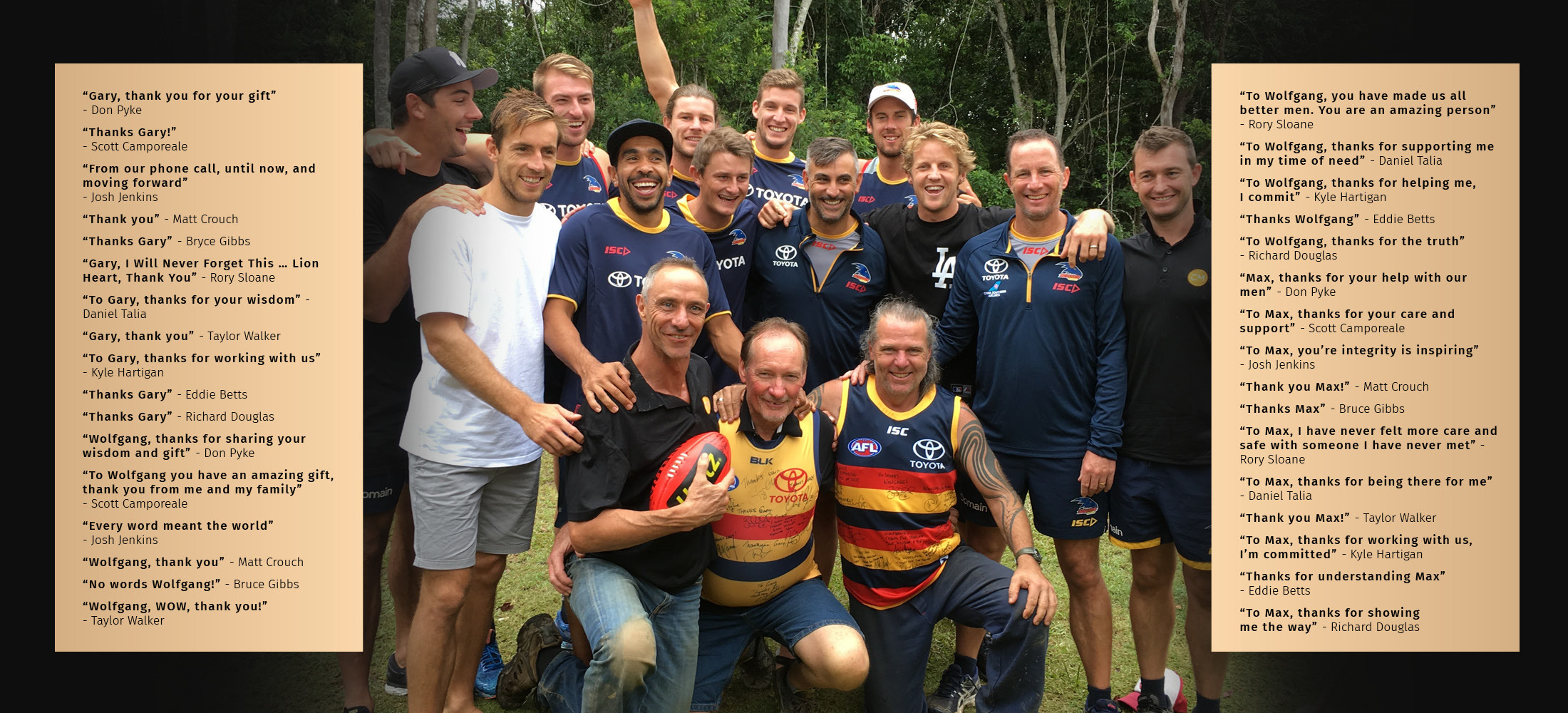 ---
Addressing the 2018 Adelaide Crows Preseason Camp
Dear client,

We feel it is important that you hear directly from us in light of the continuing media speculation about our involvement with a preseason training camp with the Adelaide Football Club (AFC) in early 2018.

On Saturday September 12th, a weekend feature article was released providing a factual account of the camp to finally lay some of these unsubstantiated claims to rest:


This was followed by a 3-part interview series with all key people involved:


This area of our website has also been created to provide additional detail and factual evidence about the Camp. Our intent is to be proactive and transparent, and to finally lay some of these unsubstantiated claims to rest:


The AFL Integrity Unit conducted a full investigation in 2018, clearing Collective Mind and the AFC of any wrongdoing. Further to this, Collective Mind proactively held a Media Conference, open to all interested media, to ask any questions and discuss the camp in detail. Despite the clarity that was created back in 2018, there have been ongoing rumours, mistruths and speculation that is not only incorrect, but damaging to our reputation.

Collective Mind exists to provide performance-based mindset training, and our sole purpose and role is to support individuals and teams to become the very best version of themselves. This purpose guides and informs everything we do.

The rumours do not reflect the people we are, our purpose or our approach. We would not design or endorse the program that has been described by the media.

To understand our Mindset Program and the work we did with the Adelaide Crows in 2017, please watch the video below of players and coaches speaking about the program.


---

---
Adelaide Crows
Lifting the Crows to Minor Premiers
"I think Mindset is just as important as the physical aspect of being an elite athlete."
---

---