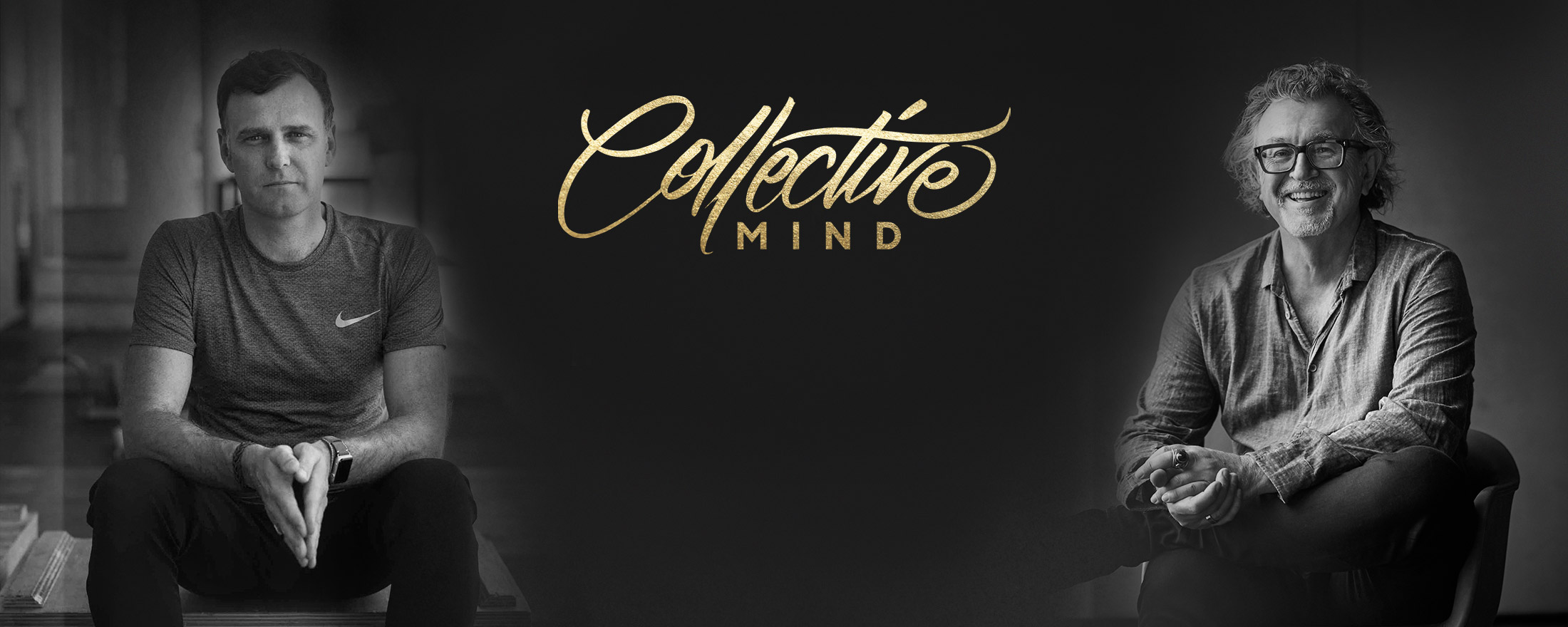 ---
Fact Check
We'd like to address the many mistruths you may have read or heard. The following is a detailed overview of specific rumours answered by the facts.

Were players on the camp told they needed to be "so tight that if a teammate slept with your wife it would be OK?

Absolutely not, this never happened. To give you a sense of the tone of questions put to players, here are a few. "Where does my immature masculine behaviour play out? How does this affect my performance in the club and on the field? Where does my healthy masculinity show up? Where have I made mistakes? Where have I been courageous?"

Did players arrive in the woods and sleep in teepees with no showers and no phones?

The Camp was held at a professional 4 star Trip Advisor retreat facility 45 minutes from the Gold Coast. This facility is used by companies, schools and organisations all year round. They were housed in modern cabins, with normal beds, toilets and showers, dining hall, playing fields, and food designed by the Club Nutritionist. There were no teepees. Players slept in cabins.

Yes their phones were taken away, as is commonly asked at any conference, training program or school camp. They knew this would occur in advance, and opted in to this aspect, and players with appropriate reasons, like pregnant partners, could call home each evening. All families had emergency contact details to call at anytime if needed.

Were players coerced into divulging their fears, weaknesses?

All conversations were facilitated by qualified Counsellors. They were asked questions related to their performance. No one was ever asked to speak to vulgar or inappropriate topics. They were not coerced into divulging their fears and weaknesses. They spoke voluntarily of their immature masculine behaviours that hold them back from performing. They were asked questions like "Where is my immature masculine behaviour still appearing in my life, on the field and in my game?" Everything they shared was completely voluntary.

Were you given personal information of episodes of childhood trauma, relationships with partners, and incidents of domestic abuse by The Club, that players didn't think would be shared to be used as forms of abuse?

Absolutely not. This never happened. We coached and trained the players in the 2017 season and knew where they needed to develop from a performance perspective. No information on players and coaches personal mental health background, personal relationships, or family and childhood issues or trauma were ever given to us by the Club, or by anyone.

Were players taken deep into the woods, tied to a tree, harnessed to a contraption, and forced to crawl on their hands and knees to a combat knife, as facilitators encouraged players to hurl personal abuse at each other?

No one was tied to a tree. No one was ever tied up or restrained, period. No one was naked. There was no contraption. Players were on their feet.

There were no woods, this activity was run on an open field, with a road that went past where locals would drive and walk along with their dogs as the process occurred.

This particular process being referred to was undertaken by just the Group 1 Leadership Group, and was run by qualified Counsellors and is part of a 25 year body of work built around Men's Rites of Passage, and creating healthy masculinity.

So, what did happen?

We needed to create an experience that recreated some of the pressure, fatigue and chaos of game day with a "tug of war" style challenge designed to be physically fatiguing. Each player was invited to step into a climbing harness with back support and knee and elbow pads, and voluntarily clip a carabiner onto the rope (which can be unclipped at any time) for this "tug of war" style challenge.

They were then asked to choose two players who they felt possessed healthy masculine traits they wanted more of, to act as symbols to 'claim' at the end of the process.

The first half of the process is challenge, where you are confronted with your immature masculine traits (selfishness, integrity, discipline, respect). Players and coaches were allowed to say what they really needed to say to each other, and clear any unresolved issues with each other. This was shared voluntarily, and this did not include abuse.

Once participants come to a place where they accept and then decide to let go of their immature traits, they then start pulling towards their two chosen players with the stronger, healthier traits they want to aspire to, with the full support of everyone else.

Once they reach those players, there is a very blunt knife (so blunt it takes about 5 minutes to use) to cut the small rope attached to the player's carabiner.

This small piece of rope is kept as a reminder of the participant's experience and on completion of the exercise, where they had symbolically freed themselves from negative behaviours and attitudes, they were then celebrated and honoured by each of their teammates and coaches.

Did Tom Lynch faint during an exercise, and as teammates raced to his aid demanding medical attention, he was told by one of the camp leaders to "get up" and return to the exercise claiming it was just dizziness?

This did not occur. Lynch was unwell at the Hotel with what the Doctor thought was gastro.

We actually tried to dissuade him from attending the Camp due to his physical condition, but he protested strongly saying he was good to go. The club doctor agreed that he would be fine to go. Club officials and the club doctor were monitoring his health the whole time. He did have to sit down at one point with fatigue, after trying to show he could push through.

A trained medic came to offer assistance, lay him down to rest, and gave him water. No facilitator told him to "get up" and return to the exercise, nor did any teammate come running to his defence demanding medical attention. He was then escorted to his cabin to lie down, made comfortable and given any support he needed, and then facilitators had him resting in his cabin for the majority of the remainder of the Camp.

The Team Doctor gave direction to go to the chemist on day 2 and get some different medication for Lynch. On day three of the Camp, when Lynch's condition wasn't getting any better and he couldn't participate in the activities, it was decided it would be better for the club doctor to collect him and return him to the hotel.

Were players absolutely petrified, greeted by men in army fatigues at the bus carrying what looked like automatic weapons, blindfolded, and forced to listen to the Richmond theme song on repeat?

Each player was escorted by a Club official down to the bus, where they were met by former ADF personnel to facilitate that part of the process. They were not carrying any simulated weapons. All players and coaches were asked to voluntarily put on a blindfold, and they were handed a bottle of water and a sandwich for the 45 minute bus trip.

The goal of the bus trip was to create distraction through humour, noisy music, and not knowing, and for them to practice the reset mindset tools they'd previously learnt.

Never at any point was the Richmond Tigers theme song played on the bus, nor was it played on repeat. It was sung once in Spanish (not in its entirety), as part of a 30 minute comedy routine designed to distract the players from practising holding presence during the trip. Players at the end of the Camp described it as the funniest bus trip and they'd ever been on.

Were players surrounded by facilitators dressed in Army fatigues carrying fake weapons?

There were 3 ex-ADF personnel in attendance who now run leadership programs. Being dressed in Army fatigues is what they wear when running their programs, adding to the experiential nature of it. Their role was providing insight, wisdom and experience on what it is to perform under pressure in high consequence environments from their tours of Timor and Afghanistan. They were teaching and facilitating throughout the Camp, not running around terrorising or intimidating people. They facilitated the younger players in Group 3, who all spoke of how much they respected learning from these men.

Were indigenous players disappointed with several culturally offensive elements of the camp?

We put extensive effort into ensuring the camp was culturally honouring and inclusive for the indigenous players in the team.

We deliberately sought a local Bundjalung elder to be on site for the program and to perform a traditional Welcome to Country and gum leaf smoking ceremony to welcome the team and bless the land. He also sat in a number of sharing circles with the players and coaches.

We incorporated the use of a traditional talking 'stick' in all sharing circles as another way of honouring the traditional indigenous connection to country. We did subsequently discover that the talking stick came from the same country as one of the players and he was unsure about whether or not this was an appropriate use of the artefact. However, we understood this was satisfactorily clarified by the player with the appropriate indigenous elders within 72 hours of the camp ending.

A full document outlining our engagement with indigenous communities, and appropriate permissions to use artefacts and language was given to the Crows Indigenous Officer after the Camp for him and the indigenous players to review.

The final day was deeply emotional for many players. When they met in the common area, many broke down and cried as they waited for the bus to go home?

Not one single player broke down or openly wept. Some people were moved by the power of what was being shared in a positive way. Players sang the team song at the end, and were seen laughing, joking and thanking facilitators for the Camp.

They also handed over signed jerseys and footballs as 'thank you' gifts to the lead facilitators, along with free tickets and dressing room passes to all facilitators, saying they were now "Crows for life".

Are you responsible for the demise of the Crows?

No. While we understand that the Crows' current performance is incredibly disappointing for their supporters, we believe it is ludicrous to suggest that we are responsible for the Crows' poor form.

There are many factors that combine to influence any AFL team's performance, and the Adelaide Football Club is no different.

Any club tends to 'cycle' as seasons roll through, with mature players moving on; younger, inexperienced players requiring time and match experience to hit their peak; and team cohesiveness also needing time to develop to maximise on field performances.

Almost three years after the Camp, there have been many changes at the Adelaide Football Club both on and off the field – including management changes, a young list and a new Coach – which may have contributed to a shift in the club's culture and performance.

It should also be noted that we have not been involved with the broad playing team since mid-2018.
---