---
Addressing the 2018 Adelaide Crows Preseason Camp

LEAD FACILITATOR BIOS
---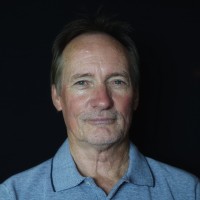 Gary Simpson
Facilitator - Leadership group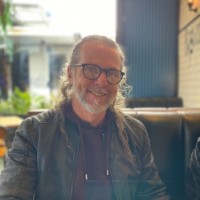 Wolfgang Wildgrace
Facilitator - Leadership group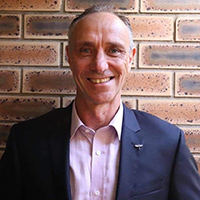 Max Witsenhuysen
Facilitator - Leadership group
Steve Dyer
4+ year players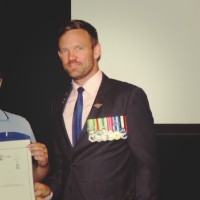 Andrew Cox
1-3 year players
---
---
---

---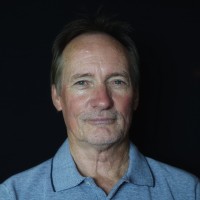 Gary Simpson
Facilitator - Leadership group
Gary holds a Bachelor of Counselling and is an experienced group facilitator and trainer within youth and adult mental health fields and trauma resolution practices.
He has a wealth of professional experience delivering training in organisations, agencies, not-for-profits, charities, schools and clinical settings across Australia and New Zealand in the field of Compassionate Trauma Resolution through his training business, Workplace Wellbeing Institute. How the use of Compassion and Contemplative Based practices support the resolution of primary and secondary traumatic stress supported by breakthrough methodologies from Neuroscience, Epigenetics, Positive Psychology/Education, Polyvagal Theory and Interpersonal Neurobiology.
As a key founder of Men's Rite of Passage work in Australia, Gary brings over 20 years of experience working with thousands of men from all spheres, vocations, orientations and walks of life.
Gary originally trained in the late 1990's as a telephone counsellor for the Men's Helpline (a world-first 24/7, 365, telephone crisis service for men and their families). An original founding executive member of the Men's Health and Wellbeing Association (Inc), now Men's Wellbeing Association, in the early 2000s and served as its second President, 2003-2004. Gary was a co-author/developer, lead facilitator and trainer of the Association's premier men's program, Common Ground, based on award winning author Dr Steve Biddulph's ground-breaking work 'Manhood' and the 'New Manhood'.
Gary is also a highly trained Aikido Sensei and martial arts master and is the founder of the acclaimed program, KICHIDO: The Path of Positivity.
Experience
1996-2001: Trained as a behaviour management aide in one of Queensland's largest primary schools working with boys at risk of suspension and expulsion, and commenced my formal counselling training
1996-1998: Trained, and served, as a volunteer telephone counsellor for the Men's Helpline, an early precursor to MensLine Australia.
1998-2005: Cofounded Men's Health and Wellbeing Association. Served on executive and as president-Co-developed, facilitated and trained facilitators - Common Ground Men's Behaviour Change Program
2001-2005: Program Manager at Empowering Youth coordinating, delivering and facilitating the internationally recognised Rock and Water Program into Queensland primary and secondary schools
2005-2010: Program Developer and Group Facilitator, Men and Family Centre - Family/domestic violence Men's Behaviour Change Program; MEND (Men Entering New Directions)
2010-2014: Program Coordinator, Youth Connections North Coast, Links to Learning Program support high school students in not disengaging from their formal education.
2014-Current: Workplace Wellbeing Institute, Co-Founder and Director of Training & Research
Additional Program Coordination/Involvement:
"Murri Mending" - a training program for indigenous men of the Inala, Brisbane.
"Empowering Dads" - a life-skills program for fathers moving through divorce/separation, in association with Trinity Family Support Service, Robina, Gold Coast.
"Changes" - 12 week men's behaviour change program, in conjunction with the Lismore Men & Family Centre that assists men to cope with and move through any form of lifecycle change.
"Expectant Fathers Pre-Birth Program" - in partnership with the Fatherhood Project and Lismore Base Hospital's Women's Care Unit. A prenatal program designed to support new dads in being present and supportive dads and birth partners for the final stages of pregnancy, birth and the first few months.
Qualifications
Bachelor of Counselling - Australian Institute of Professional Counsellors (AIPC).
Certificate IV in Training and Assessment - TAE40110 (upgrading to TAE 40116)
Statement of Attainment, Abuse & Abuse Counselling - AIPC.
Statement of Attainment, Counselling Skills - AIPC.
Statement of Attainment, Relationships & Conflict Resolution - AIPC.
Statement of Attainment, Practicalities of Counselling - AIPC.
Level 1 and 2 facilitator/trainer with the Rock and Water program - University of Newcastle and the Rock and Water Institute.
MEND (anti-violence) Program facilitator training - Men and Family Centre Lismore.
Facilitator Trainer, Common Ground Men's Program - Men's Wellbeing Inc.
Certificate of Completion Child Traumatic Grief - National Childhood Traumatic Stress Network.
Certificates of Completion Module 1: Neural Integration & Psychotherapy, Clinical Implications and Applications of the Adult Attachment Interview, Mindsight, Attachment and Clinical Integration in the Domains of Temperament, Wheel of Awareness, and Integration - Dr Dan Siegel and PESI Training.
---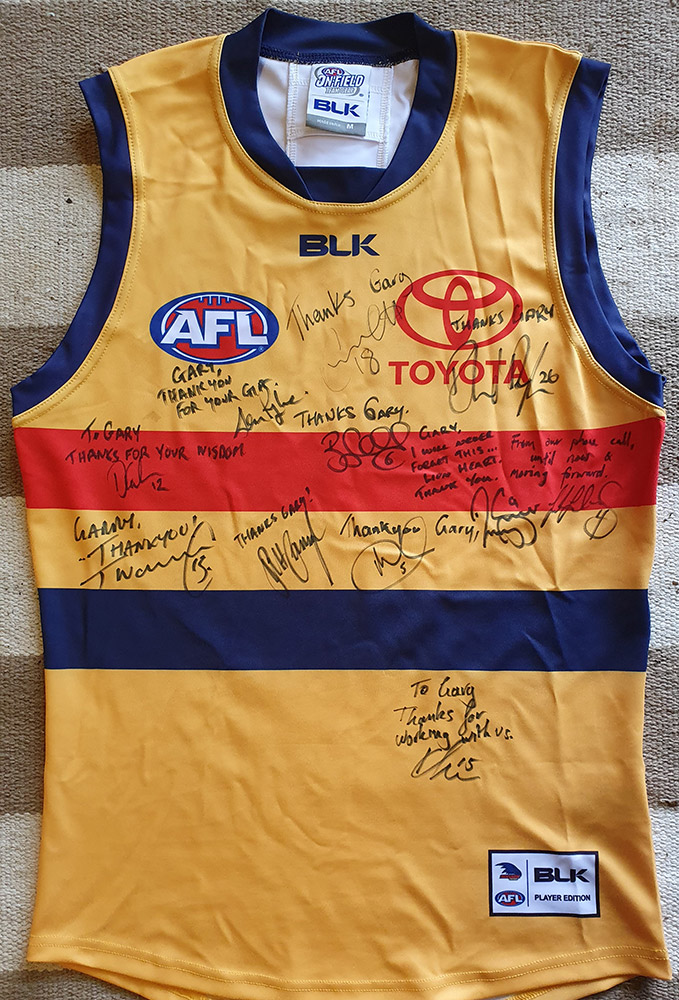 ---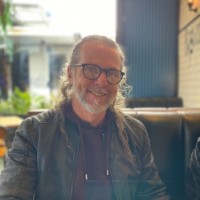 Wolfgang Wildgrace
Facilitator - Leadership group
Wolfgang's diverse approach to facilitating change is a skill he has perfected from over 20 years of experience working with men in crisis. Wolfgang is a full- time counsellor and coach through his trademarked program Emotional Fitness Personal Training™, and specialises in a unique form of life counselling for men & their families.

Wolfgang is featured on The Modern Masculine Podcast by Men's Health International broadcaster, Helen Glover. He was also Helen's special guest on The Modern Masculine Summit in May earlier this year. Wolfgang is the founder of Emotional Fitness Personal Training™, Mancraft the Program™ & Co-Founder and Designer of Journey into the Heart of the Masculine™ - Men's Rites of Passage program.

Wolfgang's skills and experience were forged through a major traumatic event in his life. As an ordinary public servant working as a Tradesman's Labourer in Brisbane, Wolfgang's life was interrupted forever. He was held hostage in a siege with 9 other people. Facing death, he managed to disarm the gunman, reclaim the rifle, and saved his colleagues from imminent execution. He later received a Bravery Medal and citation from the Queen. Out of this experience, he began to pursue tools and training to gain valuable understanding of what makes a human being more emotionally strong and resilient in the face of adversity.

He would do so by healing and understanding himself first and foremost. As a survivor of PTSD, and severe childhood trauma he wanted to do more than just survive. He wanted to seek to understand his trauma intimately and to journey to the heart of it. It was from his training, his own personal discovery, and through years of working with Men's Rites of passage that he began to build the programs he now teaches. A man on a mission, with a huge heart, Wolfgang brings a fresh new approach to therapy, more like personal Training than therapy and 100% more fun.

Experience


2001-2010 Volunteer Manager, Men's Wellbeing Association - Planning and developing Manhood International Conferences & International Men's Festivals.
2001-2020 Co-founder, Journey into the Heart of the Masculine™ Program
2001-2010 Senior Facilitator, Common Ground Program - Men's Wellbeing Inc.
2010-2011 Men's Health Teaching Associate, Mater University Hospital Brisbane & Royal Brisbane Hospital
2013-Present - Emotional Fitness Personal Trainer™ & Mancraft Program Facilitator™
Qualifications
Life Counseling Diploma - Empowerment International Pty Ltd
Rock and Water Approach - The University of Newcastle
Certificate in Conflict Resolution Skills - Logan City Institute of TAFE
Mater Men's Health Teaching Associate Program - Mater Hospital, Brisbane
Certified Sandplay Practitioner - Sandplay Therapy Training Australia
Group Facilitation & Group Dynamics Training - Men's Health & Wellbeing Association
Common Ground Facilitator Training - Men's Health & Wellbeing Association
Recognised trademarked modality - Emotional Fitness Personal Training ™ approved by IICT (International Institute for Complementary Therapists)
Awards
Bravery Medal - Her Majesty Queen Elizabeth II, Queen of Australia
Recognition of Support and Co-facilitation - Aboriginal & Torres Strait Islander Unit
Recognition of Support & Appreciation - Pathways for Men, Men's Health and Wellbeing Association of Queensland
---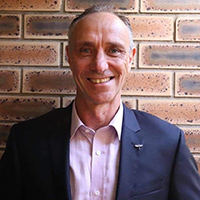 Max Witsenhuysen
Facilitator - Leadership group
Max is currently a full-time teacher with TAFE Qld, running a state-wide collaborative "Transition to Success" program for young people under Court Orders with the Youth Justice Dept 'Transition 2 Success'.
This follows extensive experience working with at-risk youth as a teacher specialising in theatre-in-education (TAE and Bachelor of Drama from Queensland University of Technology), caseworker, youth team leader and mentor in QLD, NSW & NT - including 3 years in Central Australian Aboriginal town camps and remote communities.
Max is also a Mens Rite of Passage expert and experienced facilitator, and a key founder of this work over the last 2 decades.
Experience
Youth Diversion Program Coordinator for Relationships Australia in Alice Springs.
Qld Regional Coordinator for the Pathways Foundation - a harm-prevention charity offering Rites of Passage for teenage boys and girls into adulthood, among other family programs.
Abstudy Office Manager and Youth Vocational Counsellor with the Far North Queensland Regional Office of the Commonwealth Dept of Education, Skills & Employment.
Senior Facilitator for the "Common Ground" Men's Group programs in South-East QLD & Northern NSW, auspiced by Mens Wellbeing Inc.
---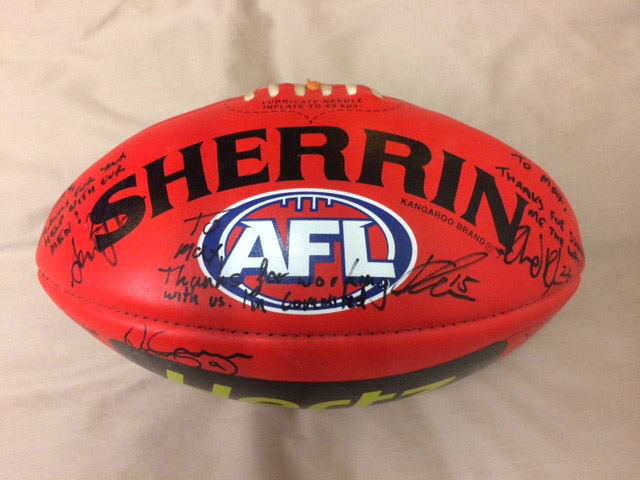 ---
Steve Dyer
Facilitator - 4+ year players
A graduate qualified Psychotherapist, Counselor and practitioner of Positive Psychology, Steve has been in private practice as a counsellor since 2013. He is also an experienced group facilitator and trainer, having taught the Diploma of Counselling across Australia.

Steve is a senior lead facilitator in a variety of organisations. He has delivered behavior change and resilience programs in various formats, hundreds of times to thousands of people for over 14 years.

Steve has been heavily involved in 'Rites of Passage' work in Australia since 2005.

Experience


2004-2008: Coordinated various behaviour change gatherings and programs for Mens Wellbeing Inc
2008-2015: Senior Facilitator training Common Ground Men's Program for the Men's Health and Wellbeing Assoc Inc. (headed up 21 programs).
2010-2013: Liaison officer for various gatherings and programs run by Men's Wellbeing association. Ensuring each gathering operated as expected. Facilitating a core team of 6-8 men to run gatherings for 100-160 men concurrently.
2013-2014: "Expectant Fathers Pre-Birth Program" - in partnership with the Fatherhood Project and Lismore Base Hospital's Women's Care Unit. A prenatal program designed to support particularly new dads in being present and supportive dads and birth partners for the final stages of pregnancy, birth, and the precocious first few months
2013-2015: Sessional Trainer/Assessor Jigsaw Consulting Group - Delivering and assessing Diploma of Counselling CHC51712. Classroom and online based. 12 month program. This program ran Australia wide. Successful delivery of over 18 cohorts concurrently
2013-present: Counsellor in private practice, assisting clients and families to resolution using positive psychology and a client centered approach
2015-2016: Sessional Trainer/Assessor for Community Training Australia. Delivering and assessing Diploma of Counselling
CHC51015. Classroom and online based. 12 month program. Delivery of over 12 cohorts concurrently
2016-2019: Sessional Trainer for Workplace Wellbeing Institute. Delivering TICP 2 day professional development training across australia
Qualifications
Graduate Certificate in Gestalt Therapy - Gestalt Therapy Brisbane P/L
Diploma of Counseling Cert V - Community Training Australia
Diploma of Vocational Education and Training Cert V - Byron Bay Community College
Cert IV Training and Assessing - TAE Training Academy
Certificate IV Building and Construction - Masters in Building Training
Certificate of Completion Trauma-informed care & practice (TICP) - Workplace Wellbeing Institute
Full member International Institute for Complementary Therapists
Statement of attainment "Supervising your trainee" - NSW Dept of Industry
Statement of attainment "Complaints and appealed defined" - BAA
Statement of attainment "What is the ACSF?" - BAA
Statement of attainment Strategies for achieving Assessment consistency" - BAA
Statement of attainment "Options for gathering Assessment evidence" - BAA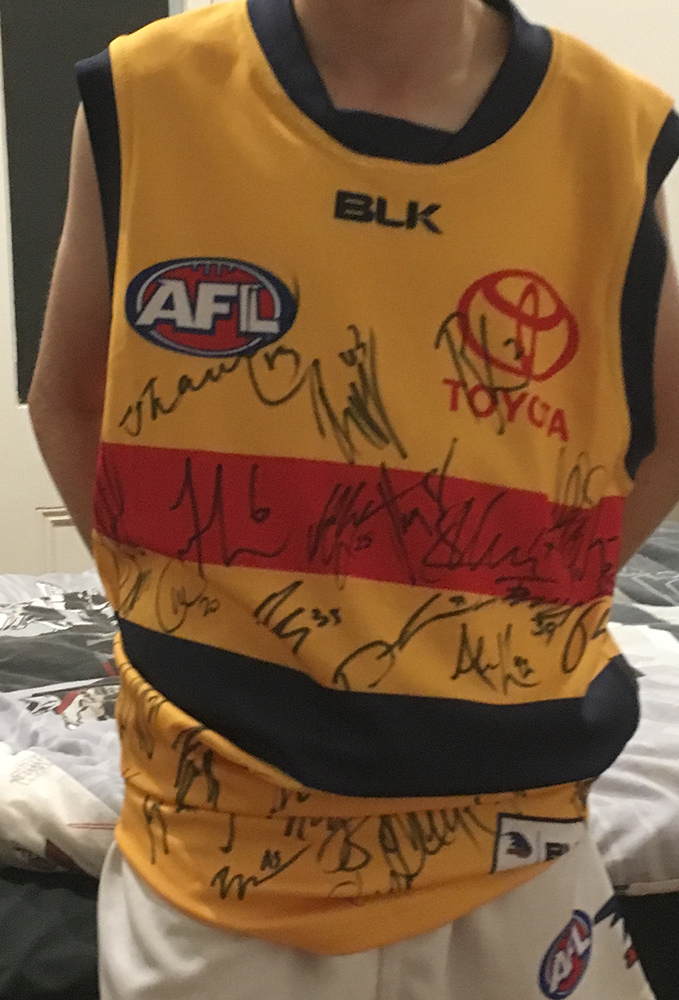 ---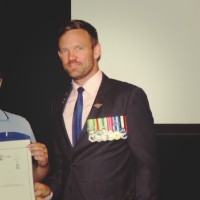 Andrew Cox
Facilitator - 1-3 year players
Andrew is an experienced group trainer within the civilian military training space, and has a long history of training within the military. He has a wealth of professional experience delivering training in corporate companies, military and large group exercises and activities.
Andrew originally trained in the Australian Defence Force as an artillery observer and was promoted quickly through the ranks, largely before his peers due to his fast learning, instant application of knowledge once returning from specialist courses and exercises.
In 2006 Andrew was deployed to Timor Leste (East Timor) as a rifleman in support of Australia's contribution to the stabilisation of the country during the military coup. In late 2007 he was deployed to Afghanistan for nearly 8 months as a security element providing protection to the engineer led reconstruction task force. In 2009 he was redeployed at short notice again to Afghanistan for an anticipated 6 months, but it was cut short after 3 when he was wounded in a roadside bomb attack just out of his patrol base.
Andrew conducted his recovery in Australia and made a point of learning more about PTSD, anxiety and depression out of his own interest to help himself.
Andrew spent 4 years in the Australia Army's Joint Fires School of Excellence at Puckapunyal as a well-respected instructor by peers and superiors and mentor to many hundreds of subordinate soldiers he trained during that time.
Since leaving the Army in mid-2016, Andrew has run a training, team building and leadership development business targeting private and corporate organisations. This includes leading and delivering training programs for the Victorian Department of Health and Human Services (DHHS) and Emergency Management Victoria (EMV). His current roles include Training and Simulation manager at the Army's School of Joint Fires Excellence, and out of uniform, advising on training scenarios in world leading simulator, domestic policing and law enforcement training programs, as well as multinational training with partnered national security forces. He also runs his own part time personal training business. He has a passion for mens wellbeing organisations and veteran support organisations. Andrew is an avid volunteer with his local Country Fire Authority providing military knowledge in times of crisis and a wealth of first aid trauma knowledge. He is the President of his local RSL in Seymour. He is also involved in volunteering with the Spartan Race and loves encouraging people to find that they are capable of. In 2016 Andrew delved into the men's wellbeing world in search of more emotional reconnection with others and has led multiple men's gatherings both in and out of the organisation's events. His vast knowledge of complex groups within defence holds him in great stead for managing these types of blended groups to great success.
Andrew holds a Diploma of Leadership and management, workplace health and safety and government. He also has a number of Certificate IV in training and assessment, project management, construction and personal and group fitness.
Experience
2004-2016: Joined the ADF and completed multiple tours overseas, was awarded student of merit on his basic course, advanced course and many more specialist courses within defence. Provided timely and accurate advice to his command up to the level of individually briefing Chief of Defence force, Chief of Army and Joint chiefs of staff multiple times on organic capabilities and intended pathway for advancement. Sat on multiple ADF level projects advising politicians and senior ADF officials on courses of action and intended outcomes. Introduced new ADF doctrine into service as well as world leading technologies and its associated instruction. Andrew led small and large teams (2-36) of soldiers in training, exercise and overseas deployments during this time and was a well-respected leader of all ranks and sizes. During this timeframe Andrew had to overcome his serious injuries from Afghanistan, multiple surgeries, the loss of 3 mates, his mother and grandmother.
2016-2017: A year of support to his father and family, some self-reflection, regathering, planning and travel. Andrew took 6 months long service leave and toured the country he had fought for seeing all of the east coast from Melbourne to Cape York. Along the way educating himself via audiobooks on psychology, community, leadership, physiology, giving back, mentorship, learning styles and much more. He used this time to outlay a plan where he can give back what he has learned and experienced in a plan to both profit and volunteer his skills to help others. This was Andrews first year involved in men's wellbeing, joining the CFA, RSL and a few other volunteer organisations including Innowell Australia.
2017-2020: Running Buman Experience, he introduced organisations to team building and leadership in military styled exercises to identify dormant leadership qualities, interpersonal skills and how fitness plays a role in mental health and productivity in the workplace.
2017-2020: Working with the DHHS & EMV with a proprietary organisational behaviour, culture and environmental package for the incident management team leaders, strike team leaders and key functions within emergency management.
2017-2020: He also spends time training international militaries in equipment and strategies, with domestic and partnered nations and agencies.
Qualifications
Diploma Leadership & Management
Diploma Workplace Health and Safety
Diploma in Government
Certificate IV in Training and Assessment TAE40110 (currently upgrading to TAE 40116)
Certificate IV in Group Personal Training
Certificate IV in Construction
Certificate II in First aid – with considerable combat medic experience
Currently studying towards a Diploma of Project Management.
---