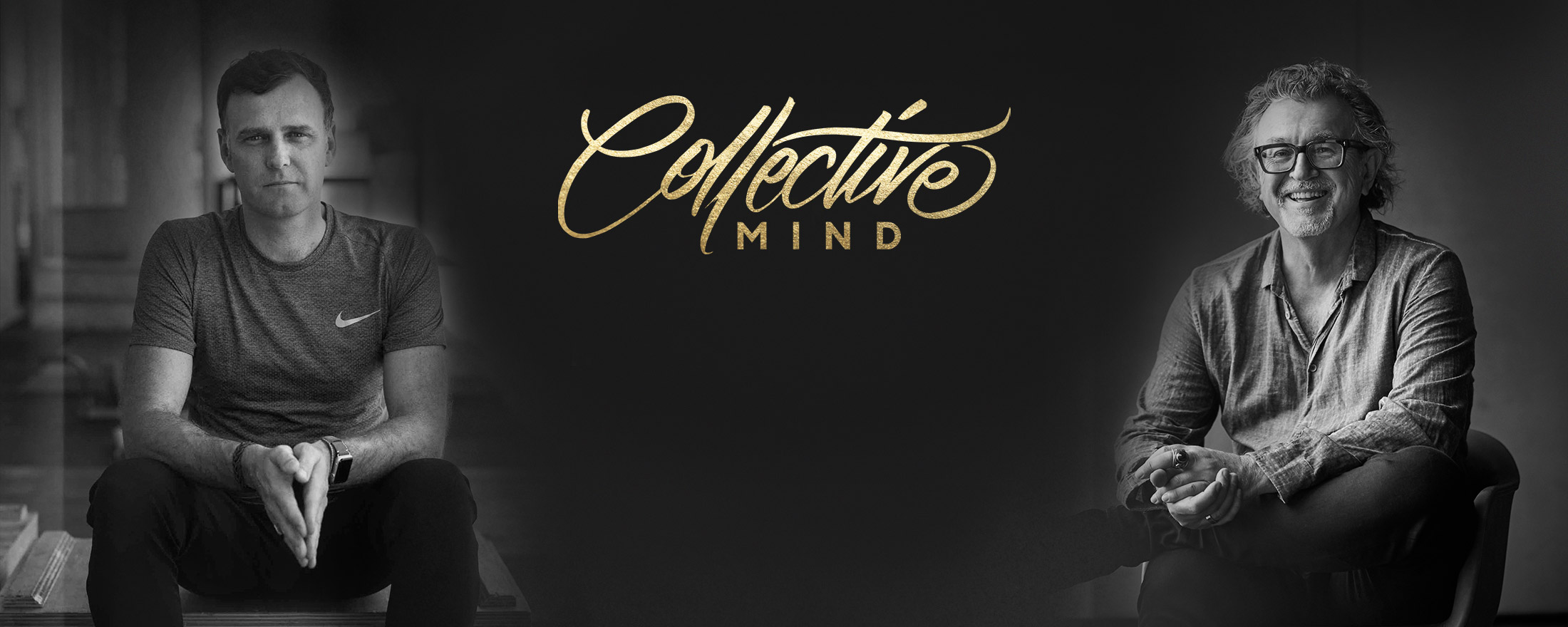 ---
Offical Statement
The following statement is detailed, and provides context as to why the Camp was created, the key philosophies behind it, due diligence undertaken, who delivered it, and overview of the program. Again, our intent is to be transparent, and to finally lay some of these unsubstantiated claims to rest so everyone can move on. See the 'Fact Check' page for clarity and response around specific allegations about the Camp.


Background
It is important to put the background of the Adelaide Crows camp into some context, to understand what we were asked to deliver and why. Off the back of our success with the NRL's South Sydney Rabbitohs in 2014 and the AFL's St Kilda Football Club in 2015/16, the Adelaide Crows contracted us to deliver a Mindset Performance Program in 2017.

This work was similar to the training many of you who have worked with us have experienced, using mindset tools, skills, and frameworks to lift and maximise a team's performance.

With the Crows in 2017, we delivered monthly training for the whole team throughout the season, plus one-on-one coaching for individuals. The team had a terrific season on the field, taking the Minor Premiership and winning their way through to the 2017 AFL Grand Final. Here's what players and coaches said about Year 1 of the program.

Adelaide Crows Mindset Training Testimonial

The Crows were so satisfied with the competitive advantage they were getting from Collective Mind, that they asked us to sign a 2-year exclusivity deal with them in the AFL, with a commitment to a long-term relationship.
---

The Brief
Following what had been a standout season, the Crows believed the ensuing Grand Final loss was due to three core issues: leadership, mental resilience, and team connection. The Crows then asked us to develop a plan for a pre-season training camp to launch their 2018 season. This was a custom brief outside of the existing Mindset Program we had been working with the Crows on.

In this camp, the Crows management specifically asked us to focus on strengthening the resilience and connection of the team, which they believed didn't stand up under the pressure of the 2017 Grand Final.

This Camp was always going to be about creating a challenge. Resilience is created by combining both challenge and support. This camp was designed to deliver both.

The Crows and Collective Mind co-designed a bespoke program to deliver the Crows' desired themes of 'authenticity, resilience and connection', and to integrate activities into the Clubs trademark values.

This brief was outside Collective Mind's core IP, so we therefore went to the market to find specialists to deliver an impactful, experiential, and proven program.
Due Diligence
We undertook all required due diligence asked for by the Club, and it was signed off by the Club at the highest levels, including Head Coach, Football Director and Club Doctor. The CEO and Board had full awareness of the program.

This included a key Club official pilot testing the program personally in advance, Crows management stepped through and signed off on detailed run sheets and key outcomes of the program, and the Team Doctor stepped through and signed off on detailed run sheets of the whole program The Team Doctor also cleared every player as mentally and emotionally fit to attend the camp, while the High-Performance Team signed off on every player being physically fit to attend the camp and provided an injury register for us to adjust processes where required.

Players were also briefed on the Camp in advance over multiple sessions and were asked to opt-in to different groups.

On site, we had a triage process in place for any emergencies, trained first aid officers, the team physiotherapist present, and the team doctor and wellbeing manager on call and stationed within 45 minutes of the venue, and in regular contact throughout the camp.

All key Adelaide Crows football staff, including Senior Coach and Assistant Coaches, Football Manager, and high-performance staff were on site with players and participated in all sessions.
3 Key Philosophies
'
Better Men Make Better Players
'. We wanted to explore and remove any immature masculine behaviours (selfishness, entitlement, laziness, privilege, disconnection, lack of integrity, lack of respect, lack of discipline) that were limiting performance or impacting the club culture, and create an upgrade in maturity to healthy masculine behaviours that supported their performance.
'
Men Supporting Men
'. We wanted to create a culture where the first line of support was each other, and that these men were open and able to express their emotions and build real connection through emotional openness and vulnerability. In our experience, men can tend to emotionally isolate, therefore building men's emotional intelligence is an essential skill. Men who are more connected to their heart make better partners, better fathers and better teammates.
'
Men Having Genuine Conversations
'. Too often conversations between men are very superficial, or don't address what really needs to be said. Given 'genuine conversations' is one of the team's core values, we wanted to create sessions and experiences that would give the players an opportunity to 'get real' with each other. This could be sharing deeply and getting to know another man, or having a difficult conversation that they'd been holding onto.
---
'Better Men Make Better Players'

'Men Supporting Men'

'Men Having Genuine Conversations'



---
Delivery
Collective Mind did not facilitate the Camp. We oversaw it, acting as 'translators' to show the linkages between the training at the Camp and their existing Mindset Performance Program.

This large and complex event was delivered by a team of 25 people, including lead facilitators, support facilitators and ground crew.

Our lead facilitators were qualified counsellors, one of whom also teaches the Diploma of Counselling at a tertiary level. These experts have worked with thousands of men and boys across Australia for more than 25 years in settings as diverse as schools to prisons. They brought a wealth of professional experience delivering training in organisations, agencies, not-for-profits, charities, schools and clinical settings across Australia and New Zealand, as well as providing counselling and therapy services for individuals and families.

We also had highly experienced former Australian Defence Force personnel who now run corporate leadership training programs. With 12 years service in the Australian Defence Force and a tour of Timor Leste and 2 tours of Afghanistan, they now run a leadership and team development training company for organisations, and hold a Diploma in Leadership and Management, Diploma of Government, Diploma of Workplace Health & Safety and a Certificate 4 in Training and Assessment and Physical Training.


Camp Overview
The camp was split into three 3 interconnected programs running concurrently. They were custom built and sequenced to provide a pathway for players moving through the Club at different stages of their career. At the overall level we called the program 'Path of the Warrior' to align to the Crows Trademark of "Warrior". The 3 programs within this were called:
Code of the Warrior
Heart of the Warrior
Mark of the Warrior
Code of the Warrior
introduced the 1-3 year players into the foundational values and principles of what it means to be a true warrior. This camp was facilitated by former Australian Defence Force personnel and was aimed at upgrading the maturity of the younger players, whilst building skills in Presence, Connection, Authenticity, Resilience, as well as respect for the club, it's lineage and their place in taking it another step forward.
Heart of the Warrior
introduced the 4+ year players (except Leaders) to the power of the heart, and how a true warrior needs his heart and his grit working together in unison. This program was led by qualified Counsellors was designed to unlock and build deep connection between players, strengthen relationships, promote real authenticity, and learn the power of emotional openness in driving team performance.
Mark of the Warrior
took the leaders (leadership group + Senior Coach & Senior Assistant Coach) through a 'rite of passage' where they faced and overcame their immature masculine traits and behaviours, and emerged a mature complete warrior. This program was led by qualified Counsellors and experienced Rites of Passage facilitators, and combined both challenge and support to create a strong and resilient leader who knows how to bring his head, heart, gut and grit into alignment.
Feedback

This was a bespoke program designed for the Crows and at its conclusion, we received some terrific feedback from players, coaches and senior management. Some said "it was the best camp they'd ever been on", others said "it made them a better husband" and others said "they wished they'd been able to do it earlier in their careers".

At the end of the camp, the players thanked us saying we were now 'Crows family' and all facilitators were offered free tickets and access to the dressing rooms after any game in the season, to say 'thank you'.

We finished that camp confident it had been a success.

Post the program we were made aware of a few issues and concerns that needed clarifying. We provided the Club with what we understood to be adequate responses to address these issues. We also had a number of face-to-face conversations which we believed resolved those issues. In the weeks after the program we were made aware of a few issues raised by a small number of individuals that needed clarifying. We provided the Club with timely and thorough responses to address these issues. We also had a number of face-to-face conversations with the Club. Both courses of action, we understood from the Club, were deemed adequate and had resolved any issues.

We've always been open to discussing the program post the event, and still are to this day. It is disappointing that if people have had issues with the camp that they have not come directly to the Club, Collective Mind or Lead Facilitators to discuss it with us openly.
Our response and legal action
There have been so many unsubstantiated and offensive allegations that have been publicised over the past two years, that we feel we have no recourse left but to respond with firm action.
We have therefore decided to proceed with defamation legal action against Channel 9 and Fairfax/The Age.
In hindsight, would we do some things differently in relation to the Camp? Probably.
Was it the catastrophic, damaging, and demeaning exercise that it has been painted by some sections of the media? Definitely, not.
There are many elements involved in the Crows' poor playing form over the past two years. To consistently revert to the headline-grabbing 'horror camp' as the death knell of the Crows' winning form, is convenient and simplistic.
We are not perfect, but we are not the monsters the media seems to delight in portraying us as.
After more than two years of hoping common sense might prevail, this false narrative is still being told. Now is the time to say, 'enough is enough'. We have always – and will always - stand by our work.
Best Regards,

Amon & Derek